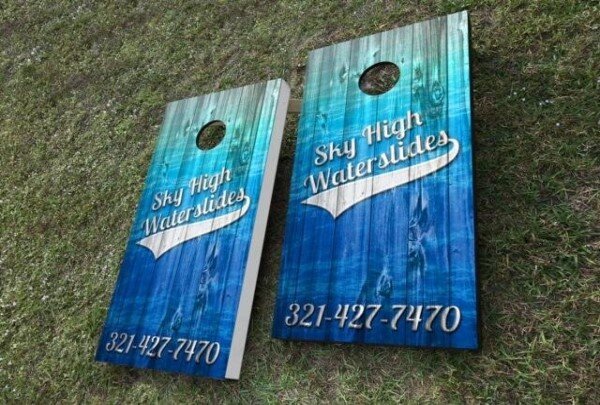 Cornhole Game
Actual Size: Regulation
Setup Area: Position 27ft apart




Regulation Cornhole
A must have for the Adults!
Each bag is regulation size 6" by 6" filled with preserved corn kernels, hence the name cornhole. Each board is 2 feet by 4 feet and has the regulation 6-inch hole, 9 inches centered from the top of the board. Begin by placing each board 27 feet apart measured from the bottom of each board. The game is played by taking turns tossing bags into the hole until the person or team wins with a score of 21. This item includes 1 set of boards and 8 toss bags. This is a must have for any backyard BBQ. This backyard game will keep your guest entertained for hours! The kids will enjoy it, the adult will love it!
Rates
Same Day Rentals: The regular listed price is based on 1-7 hours, extra time add $20 more each hour.
Overnight Rentals: Picked up at first light the following morning, FREE!
Two Day Rentals: Only $100 more for the second day!