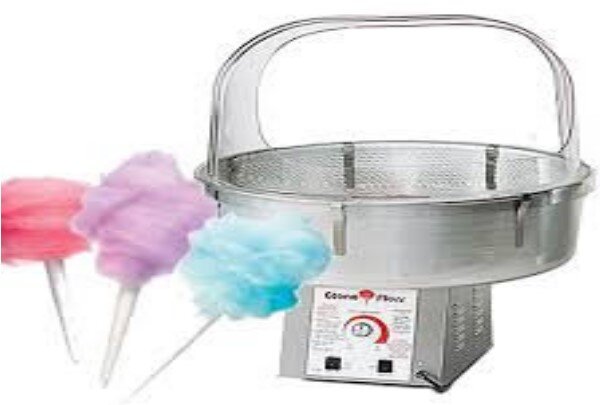 Cotton Candy Machine
Outlets: 1 Circuit (Dedicated Breaker)




Cotton Candy Machine
Supplies Included!
Easy to use and fun for everyone! Included with our cotton candy machine rental is a 4' table, extension cord, cone sticks, and two flavors of floss sugar. Simply pour the sugar into the machine and watch magic happen as the machine heats up. The floss sugar will get swirling and flowing, just sit back and watch the kids eyes light up! Silly Nilly Pink Vanilla and Boo-Blue Raspberry flavors included!
Rates
Same Day Rentals: The regular listed price is based on 1-7 hours, extra time add $20 more each hour.
Overnight Rentals: Picked up at first light the following morning, FREE!
Two Day Rentals: Only $100 more for the second day!