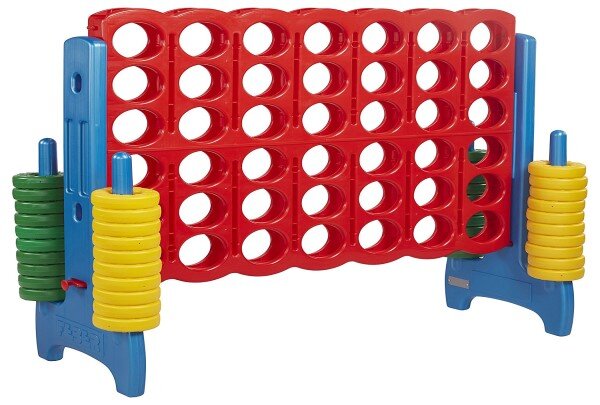 Giant 4-In-A-Row
Giant 4-In-A-Row Game
A classic, only giant!
A two-player game: start out by picking your color, then begin dropping each disc onto this oversized game board. Each disc will fall to the lowest available slot in the selected column. The objective is to each take turns entering your colored disc into the game board until one of you gets four in a row. Either vertically, horizontally, or diagonally is a win! This game is a classic that will keep your party guest entertained for hours. This backyard game will steal the spotlight of your party again and again. The kids will enjoy it, but the adults will love it!
Rates
Same Day Rentals: The regular listed price is based on 1-7 hours, extra time add $20 more each hour.
Overnight Rentals: Picked up at first light the following morning, FREE!
Two Day Rentals: Only $100 more for the second day!