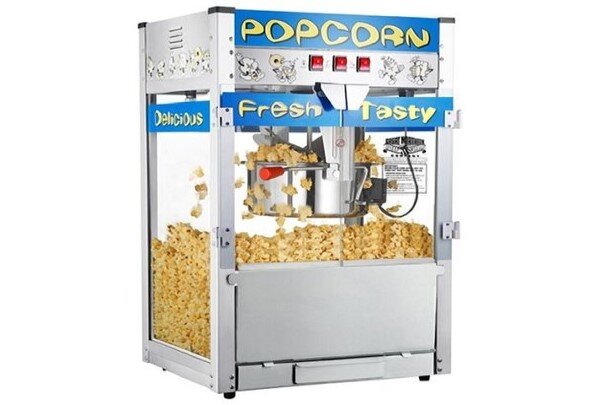 Popcorn Machine
Outlets: 1 Circuit (Dedicated Breaker)




Popcorn Machine
Just like the Movie Theaters!
Our popcorn machine is really easy to use. We use all-in-one bags that include popcorn, salt, butter, and oil. Just pour the bag into the hopper and heat it up. Included with our popcorn machine rental is a 4' table, extension cord, convenient all-in-one pouches, and popcorn bags. Everything needed to have movie theater style popcorn!
Rates
Same Day Rentals: The regular listed price is based on 1-7 hours, extra time add $20 more each hour.
Overnight Rentals: Picked up at first light the following morning, FREE!
Two Day Rentals: Only $100 more for the second day!